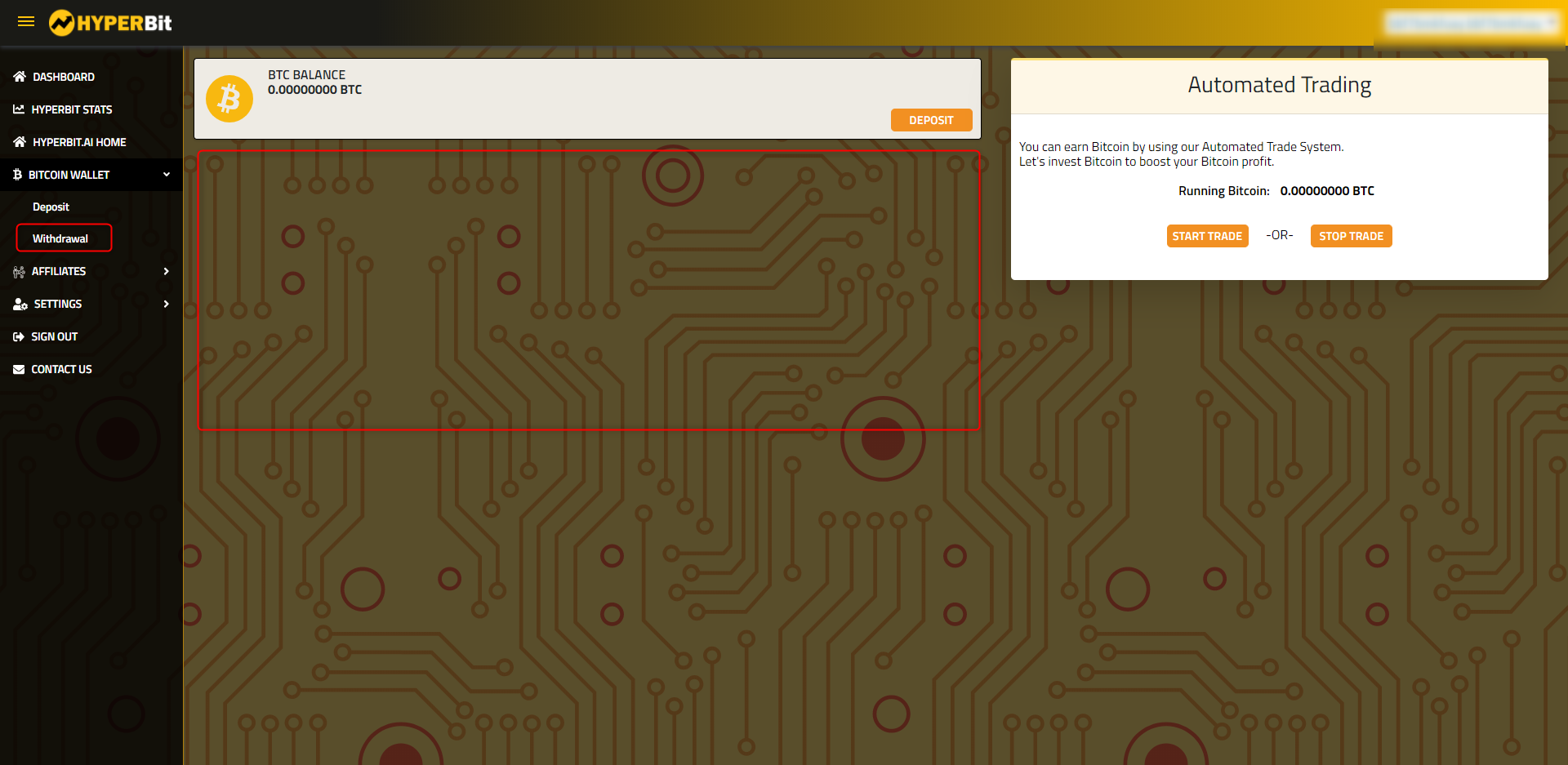 Withdrawal page is displayed only when you have a withdrawable balance of 0.0025 BTC or more.
Also, withdrawal fee will be 0.1% + 0.001 BTC
Withdrawal is possible from a balance of 0.1% + .
*Withdrawable balance does not include BTC that has been "TRADE START".
*If you want to withdraw a BTC that has been "START", please go to the withdrawal page after "TRADE STOP".