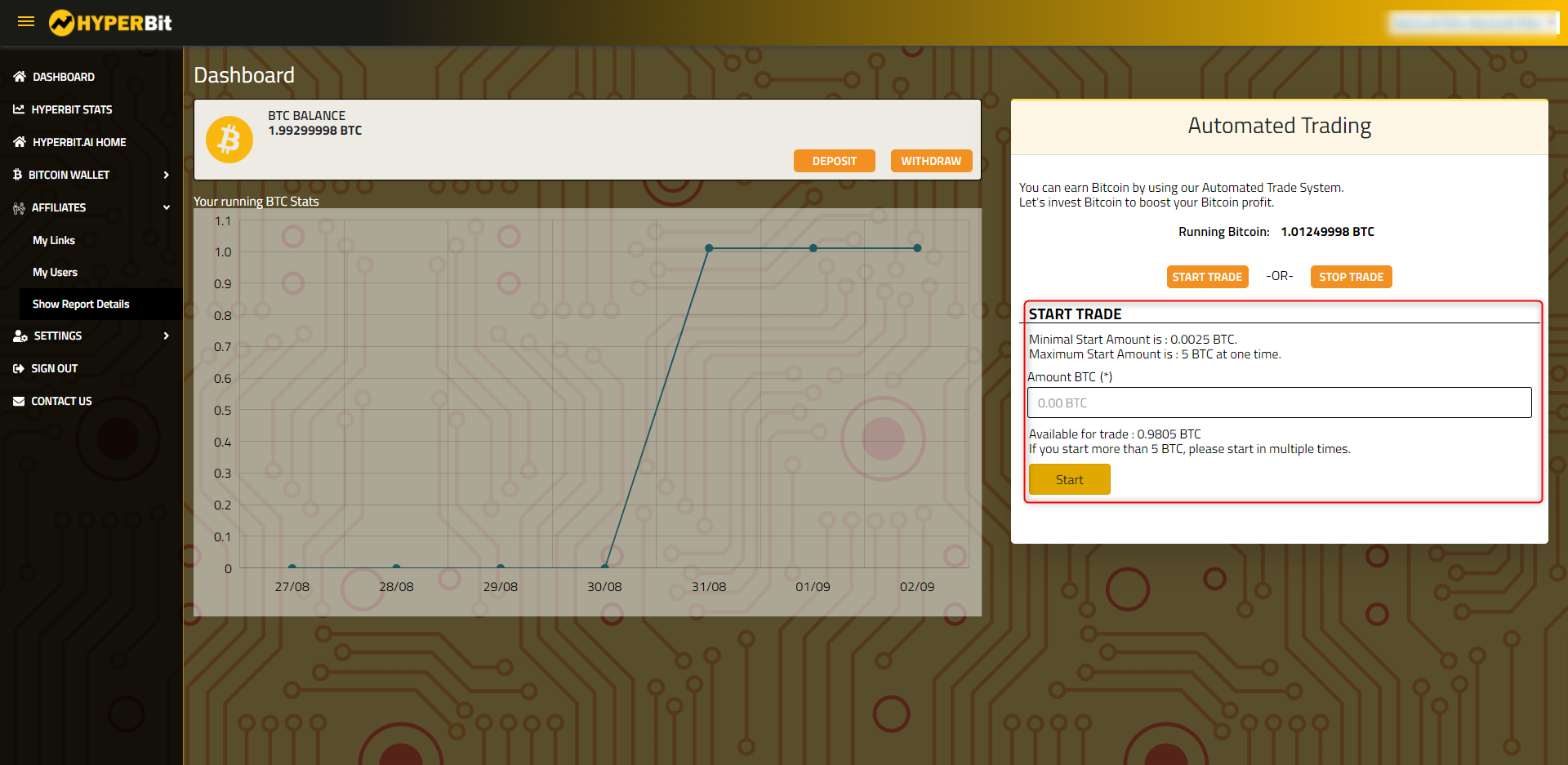 The procedure for adding an investment BTC is
After DEPOSIT, click on "Trade Start" and then click on
Enter the amount of BTC you want to add and press Start.

HYPERBIT currently has one user
The maximum investment BTC is limited to 1 BTC.
If the amount of BTC in investment exceeds 1, additional START is not possible.


*You must have at least 0.0025 unutilized BTC to 「start 」.
*The number of BTCs currently in invest will be displayed under running BTC.
*BTC BALANCE is the sum of the number of BTC in invest and the number of BTC not yet in operation.
*Unutilized BTC is "BTC BALANCE" minus "runnning BTC".