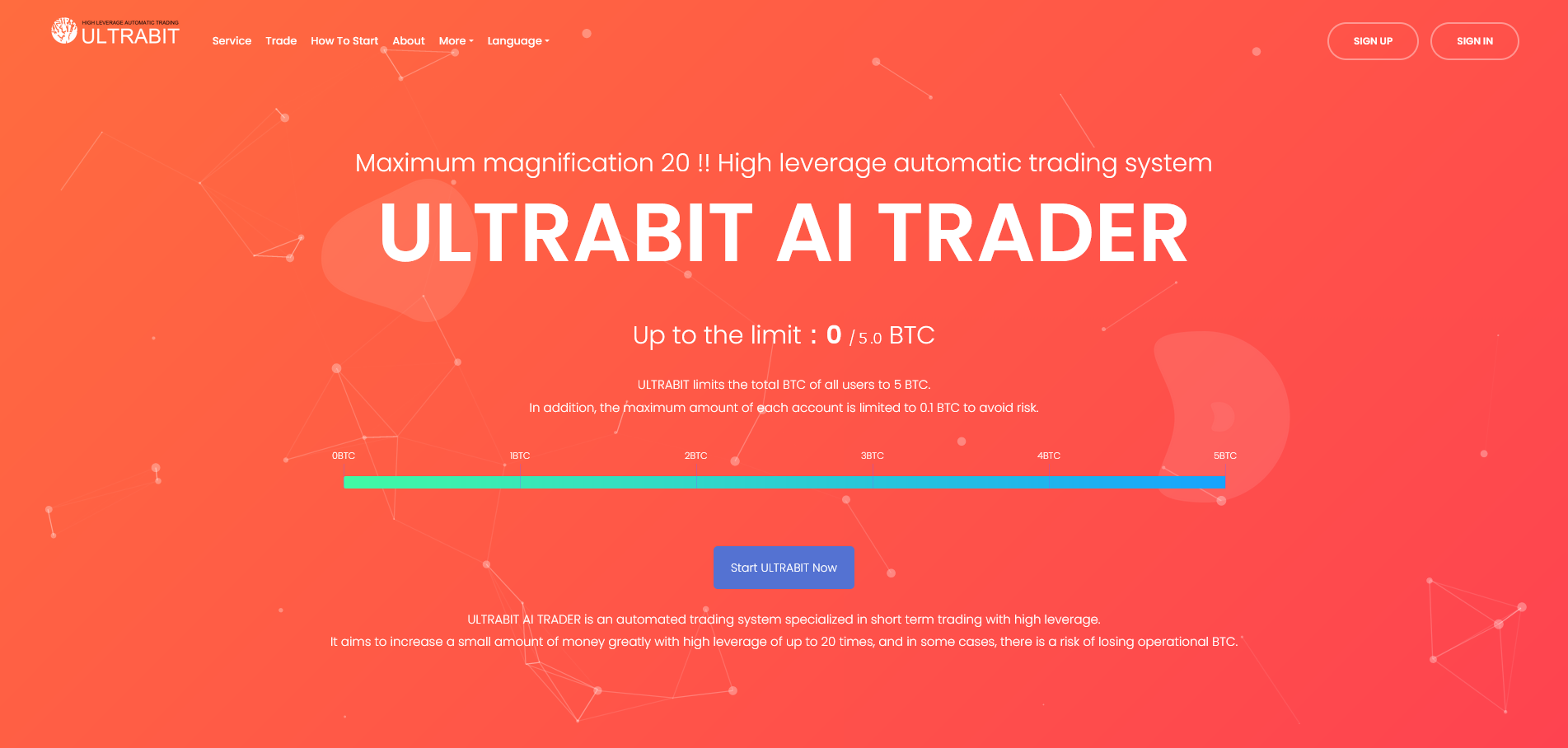 To use ULTRABIT, first of all, account registration is necessary.
If you already have an account of XBIT or PLUSQO AI TRADER, there is no need to register.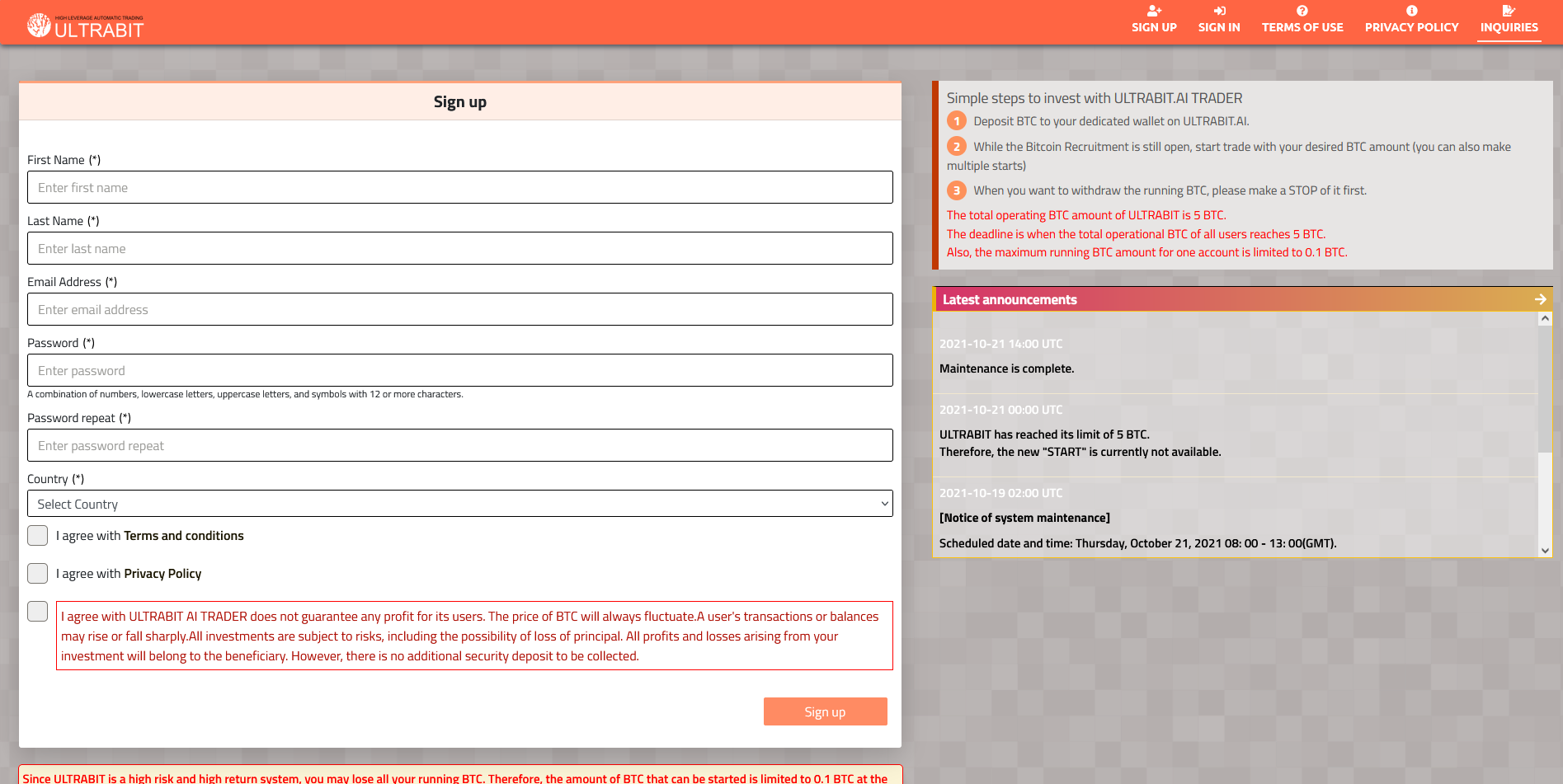 Please enter the necessary information such as name, e-mail address, password.
*Password should be at least 12 characters and use a combination of upper and lower case letters and symbols. 

Check the box to agree to the Terms of Use and Privacy Policy and Warning Statement.
Verify that the information you have entered is correct, and then click the Sign Up button.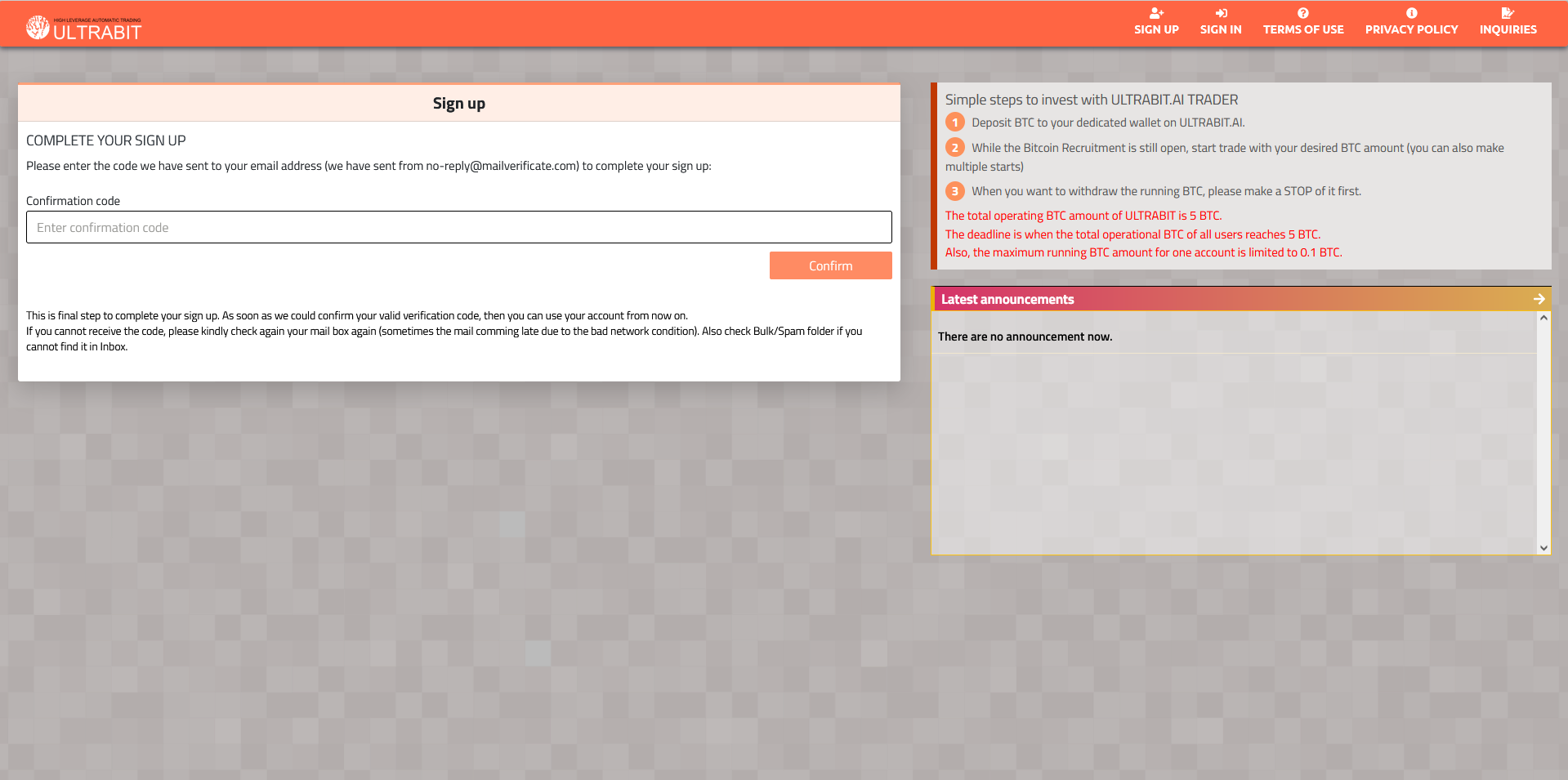 A confirmation code will be sent to your registered email address.
Check the confirmation code in the inbox of your registered email address.
Copy the confirmation code.

If you do not receive the email, please check your junk mail folder. Also, if you are using Gmail, it may be in the Promotions tab.





After entering the confirmation code, the above screen will be displayed.
On this screen, click on the GO TO LOGIN button.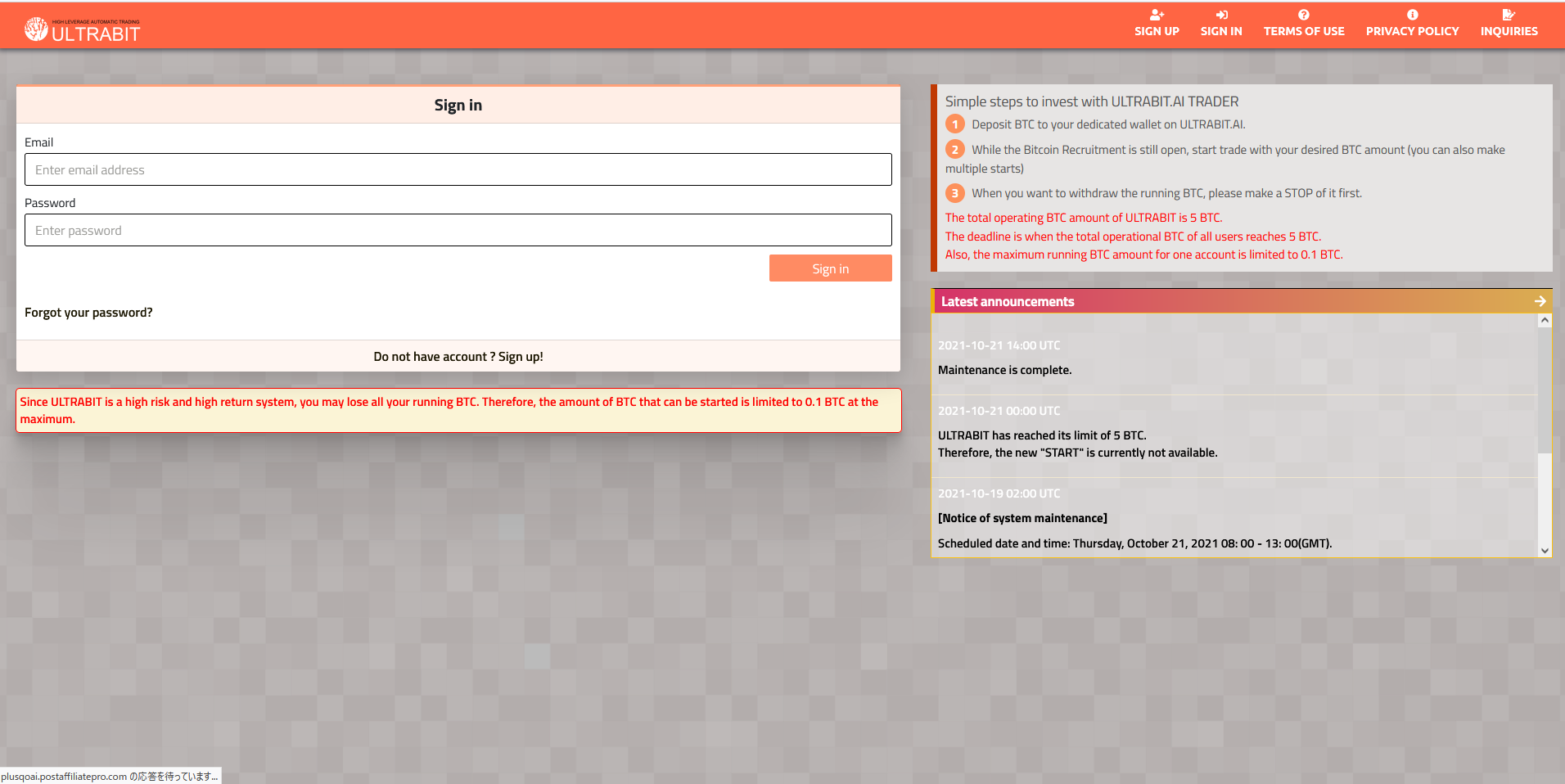 Clicking the GO TO LOGIN button will take you to the login page. Enter your registered email address and password to login to your account.
* Your account will be temporary until you log in to ULTRABIT.
The registration will be completed after your first login. Please create an account before you log in.