This page explains how to start and stop a BTC operation.
For information on how to create an account and deposit BTC, please see below.


How to deposit/withdraw BTC

Register for ULTRABIT


■ Start Auto Trading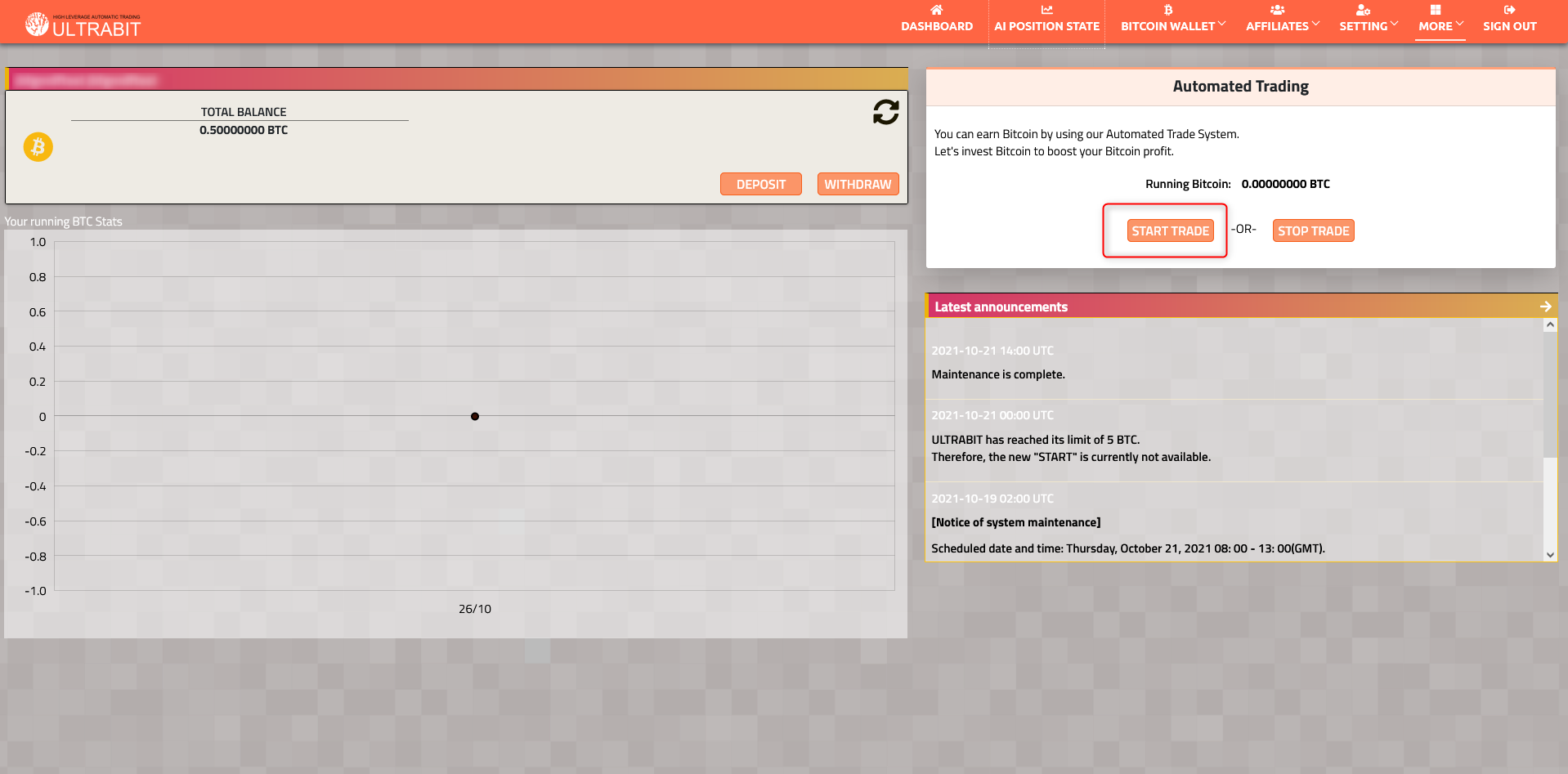 After logging into your account, click on "STRAT TRADE".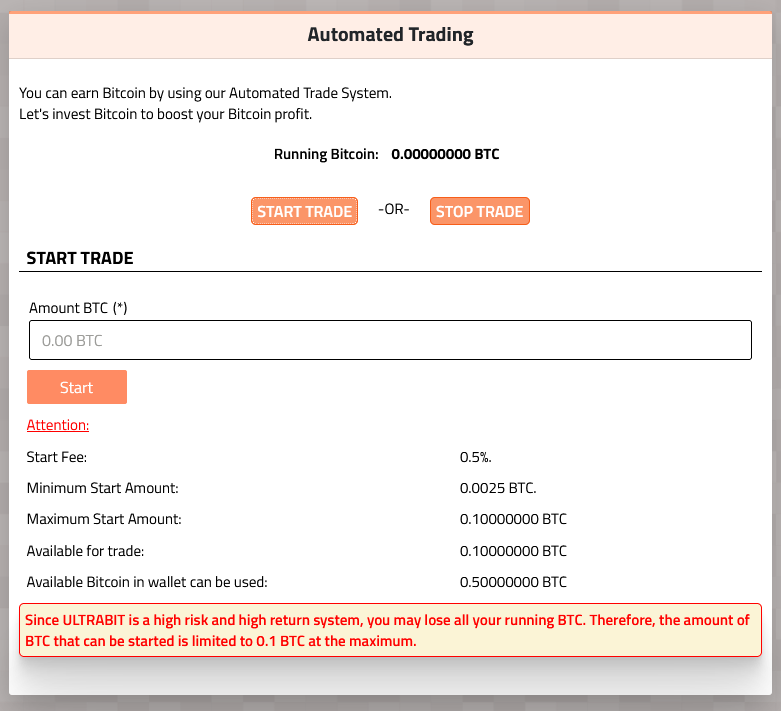 Minimum starting volume: 0.0025 BTC
Maximum starting volume: 0.1BTC
Enter the amount of BTC you wish to invest.
Click on the "START" button.
*A fee of 0.5% of the BTC volume entered in "START" will be charged.
*ULTRABIT has a limit of 0.1 BTC per account.
*"START" cannot be performed if the limit of all users' operation volume has been reached.




If START is successful, "RunningBitcoin" will be displayed.