Thank you for your interest in PLUSQO AI Trader.
Here, we will explain how to create a new account.
Time required: 3 min.
An email address is required.

Creating a new account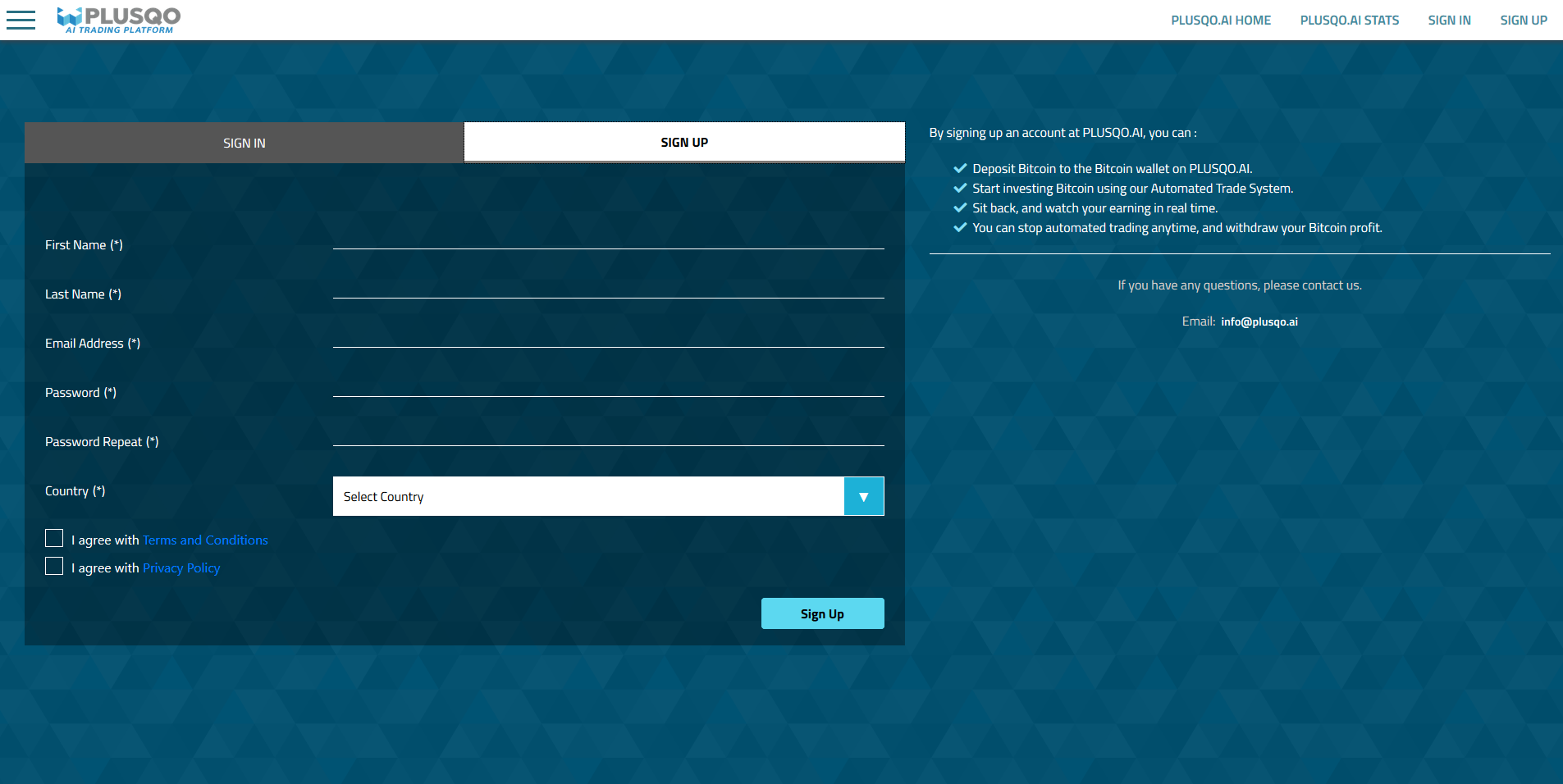 First, access the Sign Up page.
Next, select "SIGN UP" and fill in the requested information.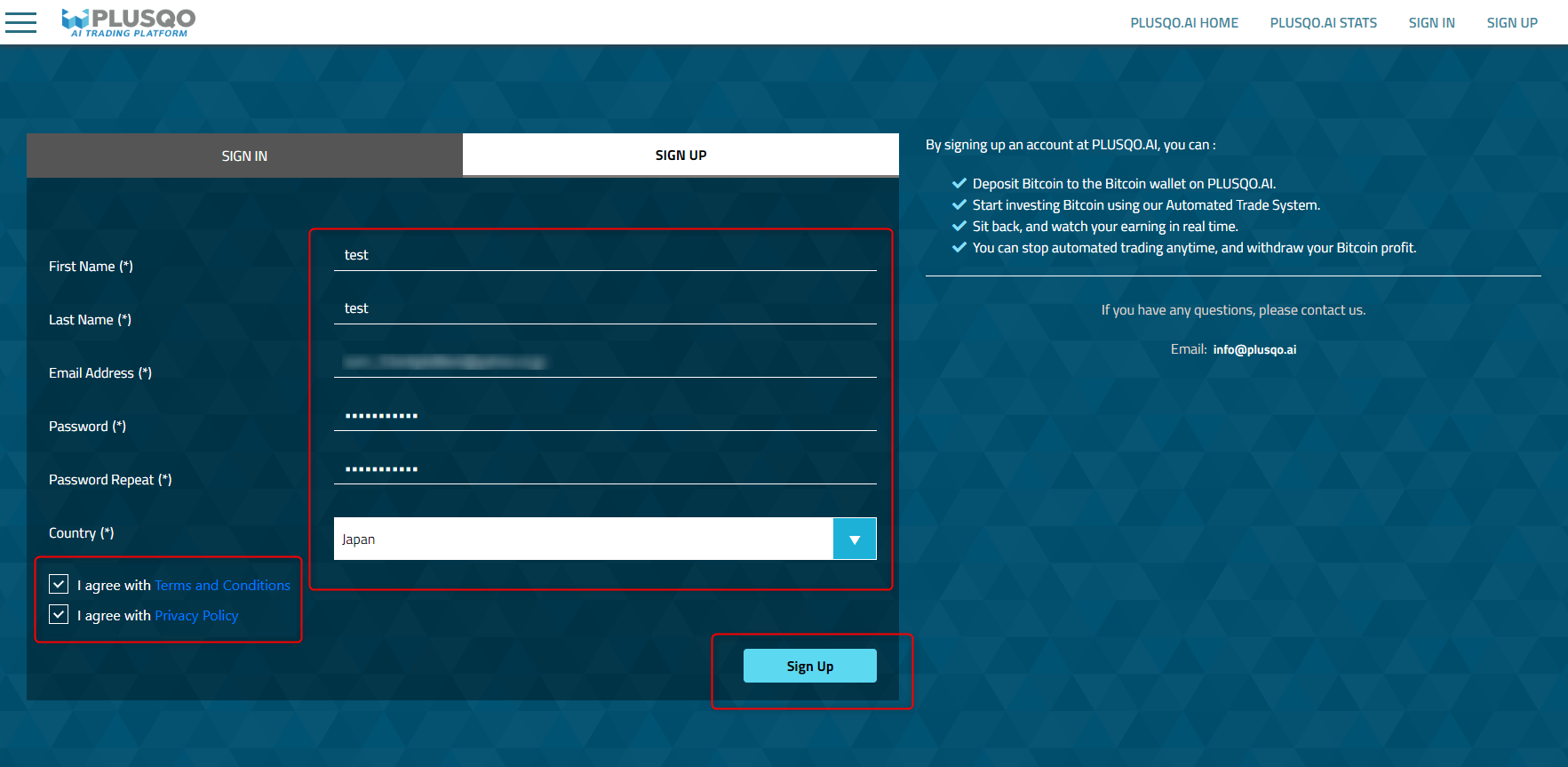 First Name: Input your first name.
Last Name: Input your surname.
Email Address: Input your email address.
Password: Input a password.
*Passwords must be at least 12 characters long and contain a mix of uppercase & lowercase letters and symbols. 
*Example: 1234Abcdefg#
Country: Select your country.
Check the box to agree to the PLUSQO Terms of Service and Privacy Policy.
Confirm the information provided is correct, then click the Sign Up button.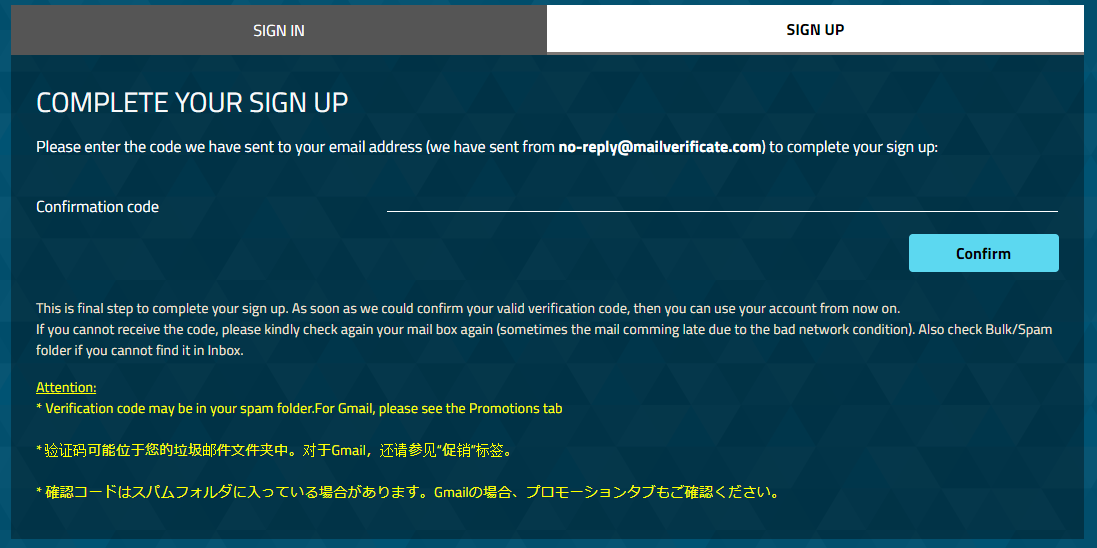 A verification code will be sent to your registered email address.
Check your inbox at your registered email address for your verification code.
Copy the verification code.
*If you don't receive the email, please check your spam folder. Also, in the case of gmail, it may be in the promotions tab.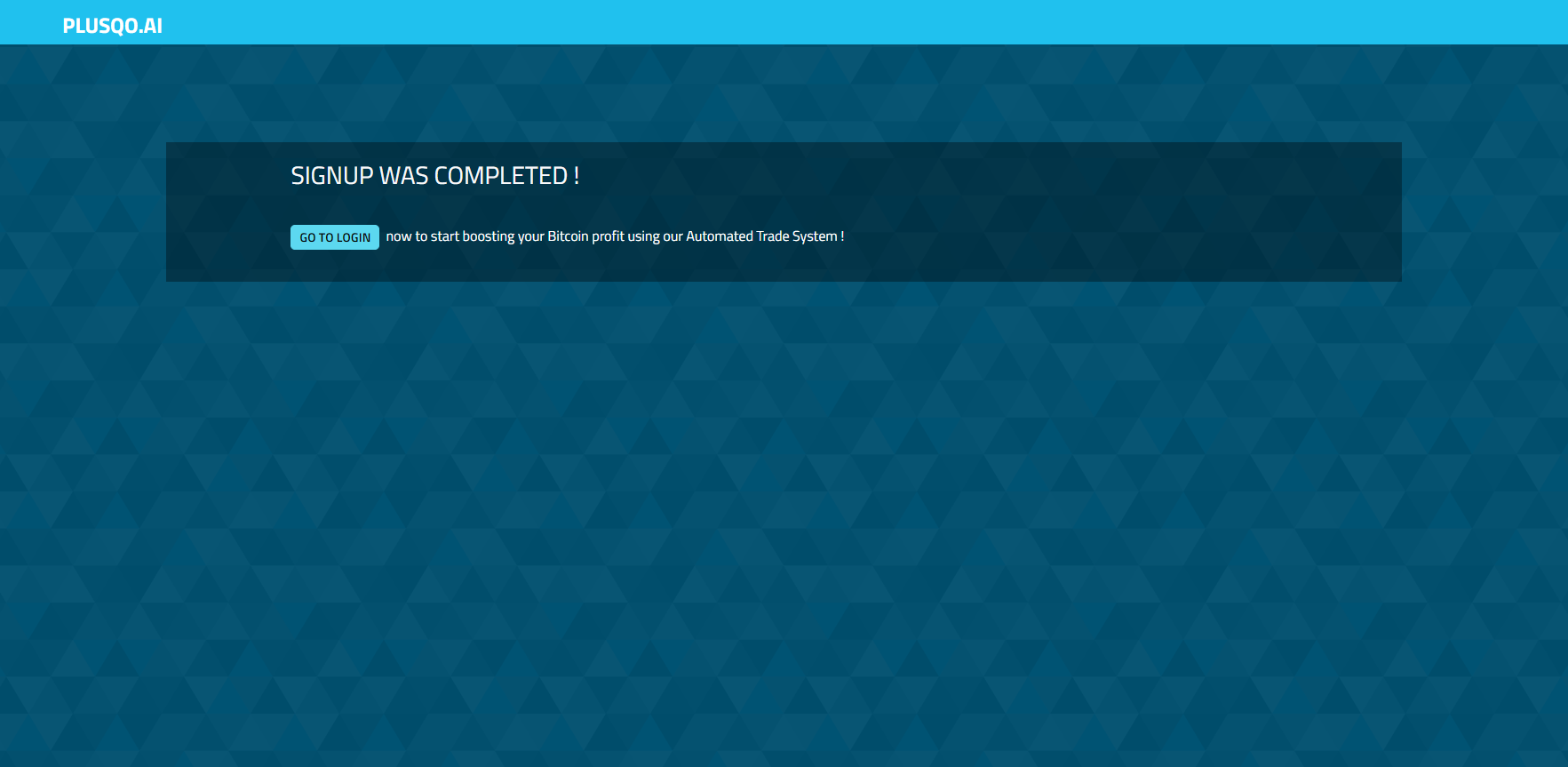 Once you input the verification code, the above screen will be displayed.
From this screen, click the GO TO LOGIN button.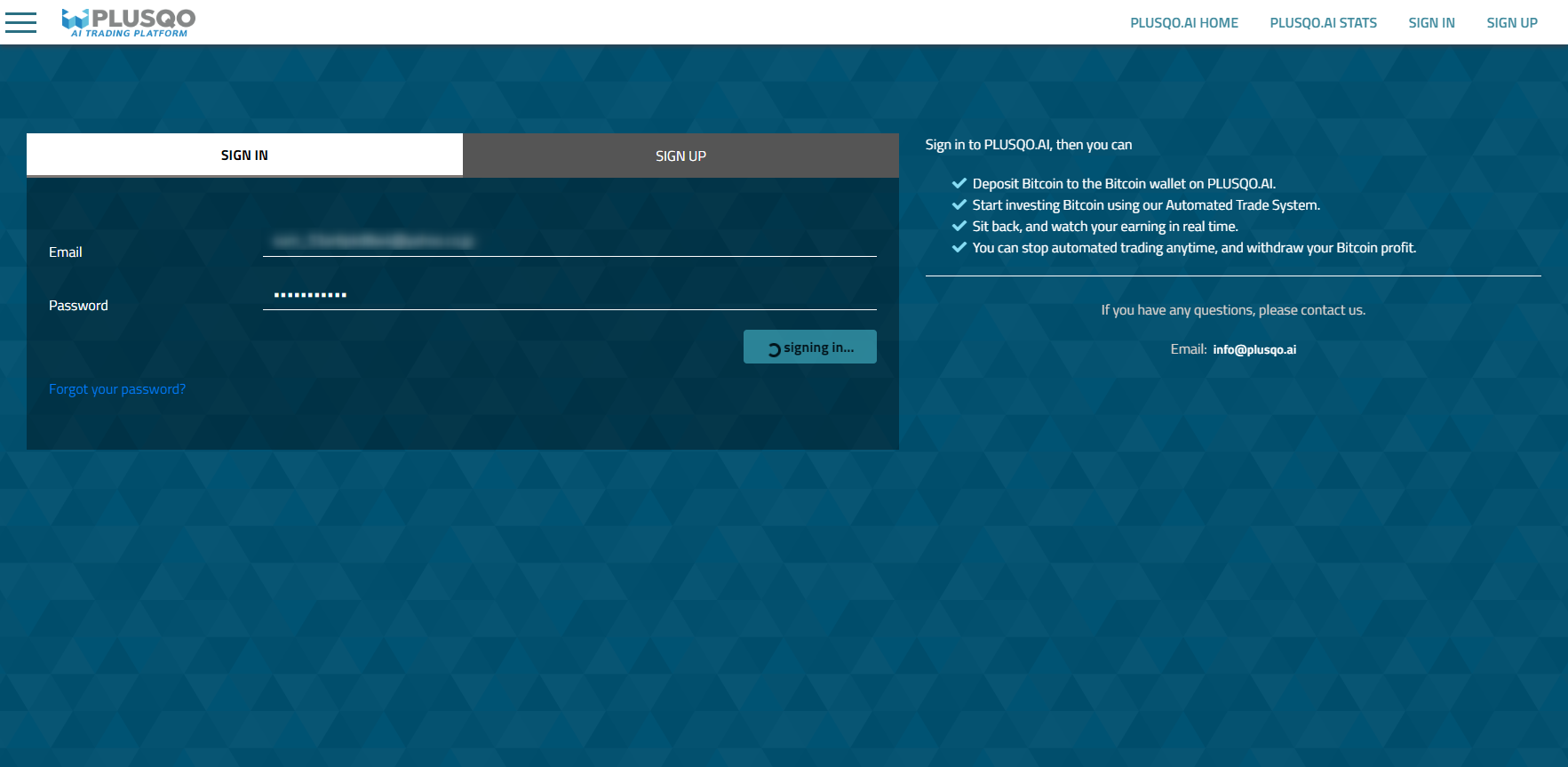 Clicking the GO TO LOGIN button will take you to the Log In page. Enter your registered email address and password to log in to your account.
*Your account will be provisional until you log in to PLUSQO AI Trader.
*Registration will be complete after your first login. Please log in after you create your account.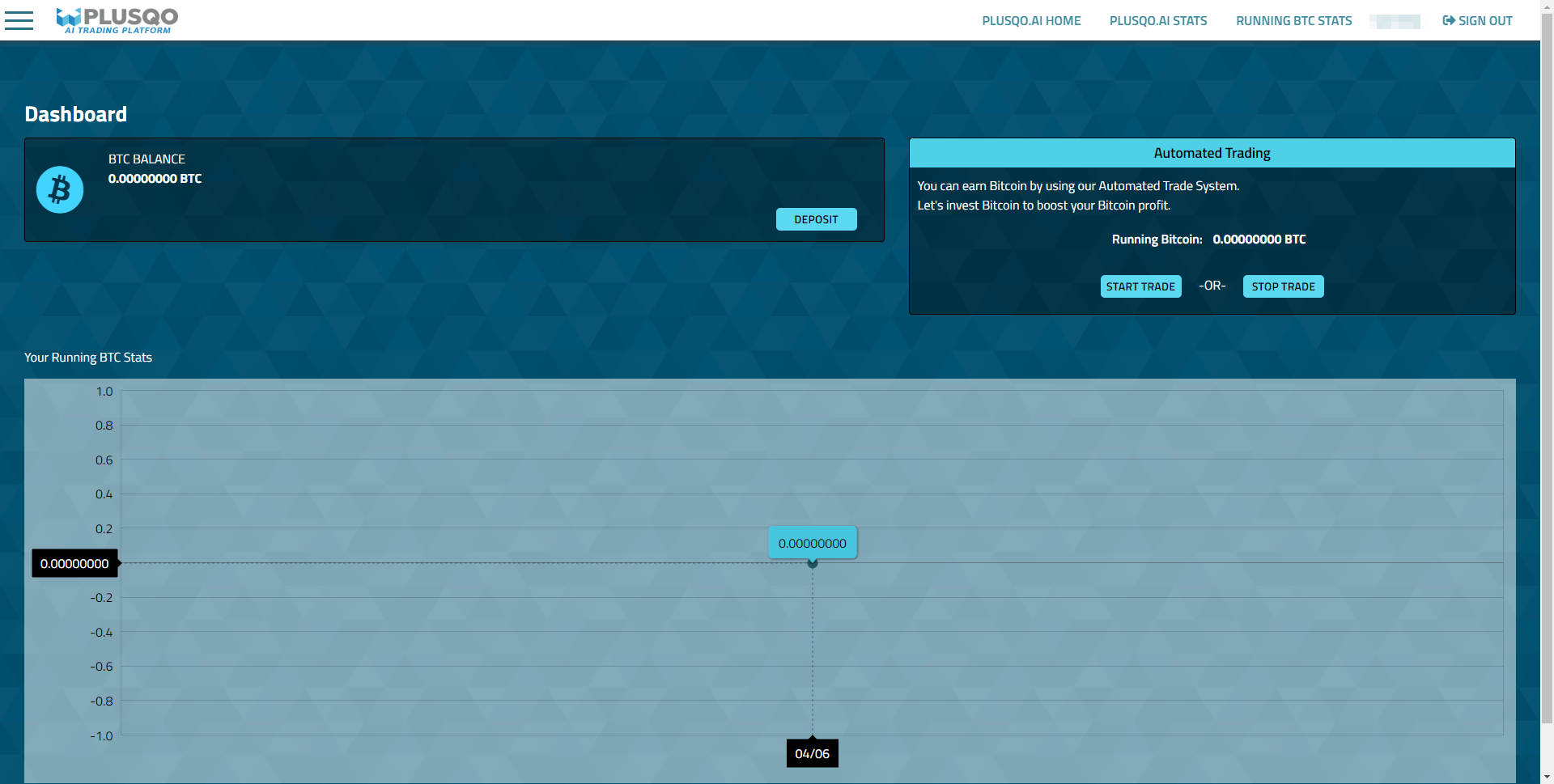 Once you log in, the account creation process will be complete.
Please enjoy the PLUSQO AI Trader experience.