This page explains how to start and stop your BTC operation.
Please see below for information on how to create an account and deposit BTC.

Creating a New Account

About BTC Deposits


Start of Operation :START TRADE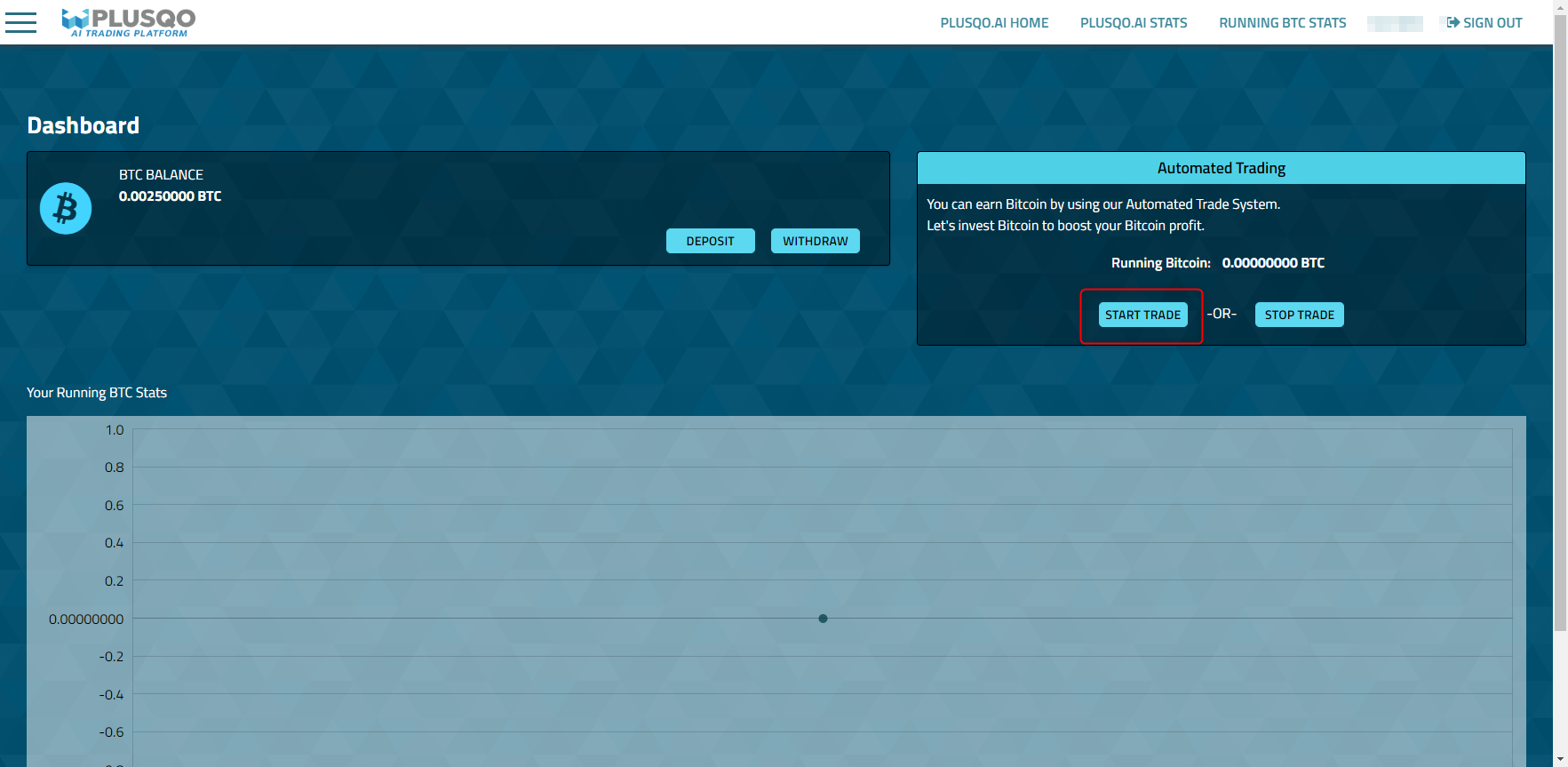 After logging into your account, click on "STRAT TRADE".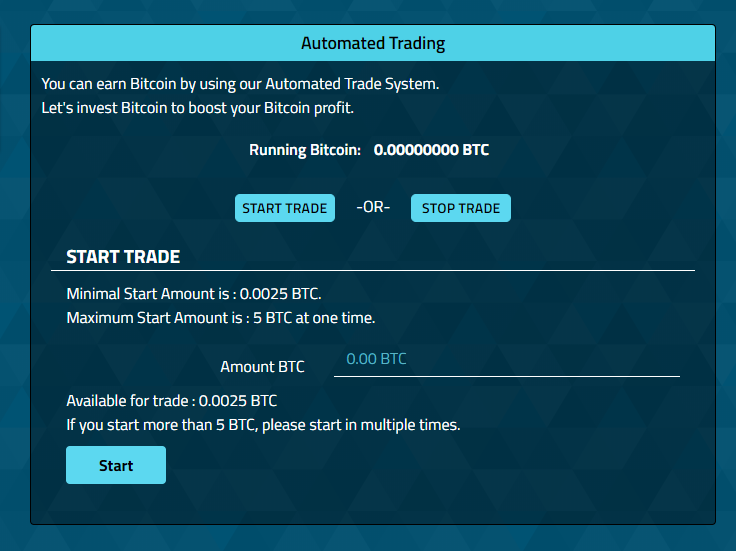 Minimum starting volume: 0.0025 BTC
Max. start volume: 5 BTC

Enter the amount you want to invest in Amount BTC.
Click the "START" button to start the operation.

*0.00000001BTC as a network usage fee at the start of operation.
*START fee of 0.5% of the amount of BTC you entered at "START"
*The maximum amount of BTC that can be started at one time is 5 BTC.
*If you want to operate more than 5 BTC, please start multiple times.
For example, if you want to operate 8 BTC, you can start with 4 BTC twice.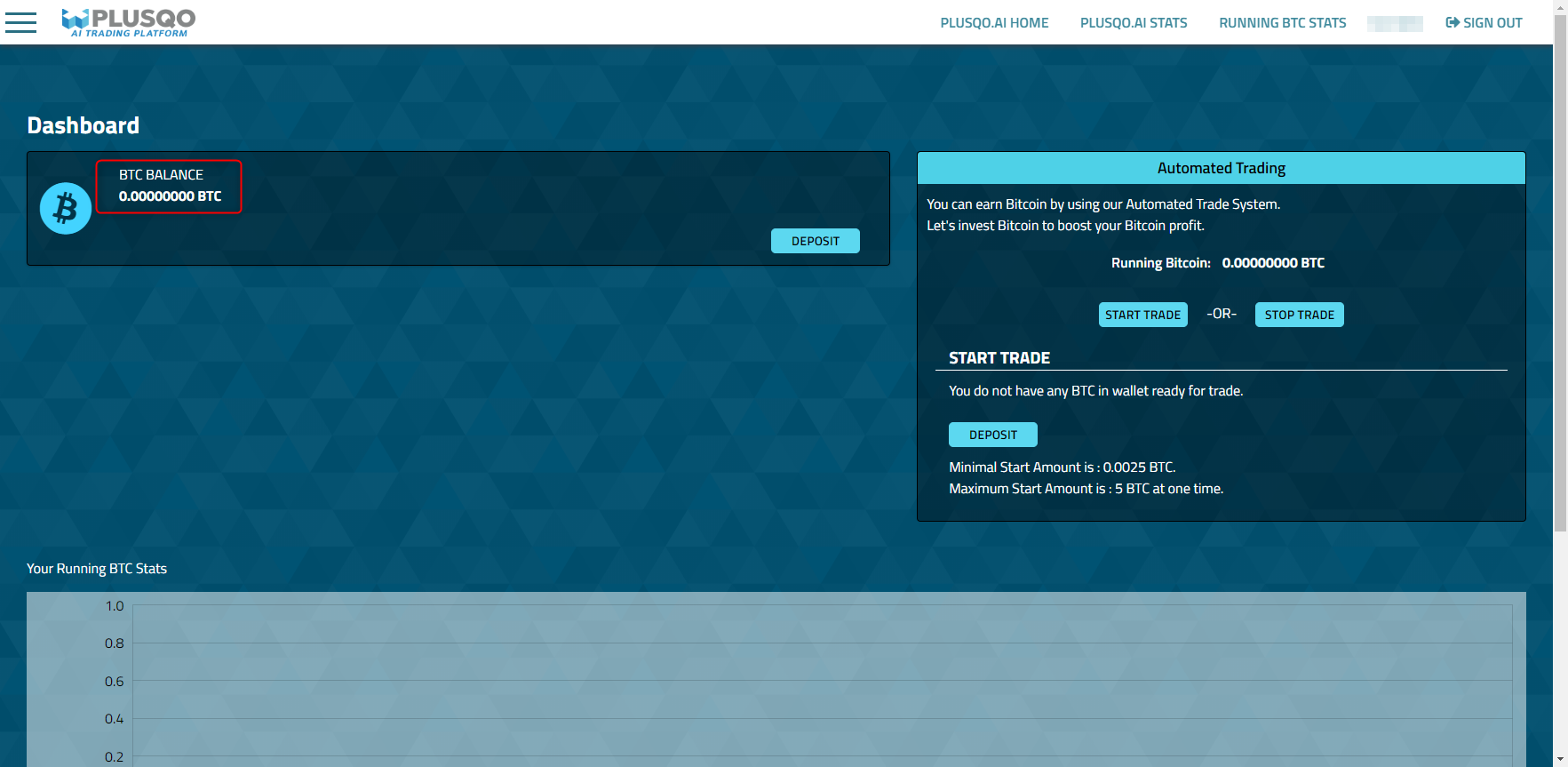 If the BTC balance is short of the starting amount (0.0025 BTC), the "BTC is insufficient It will be displayed.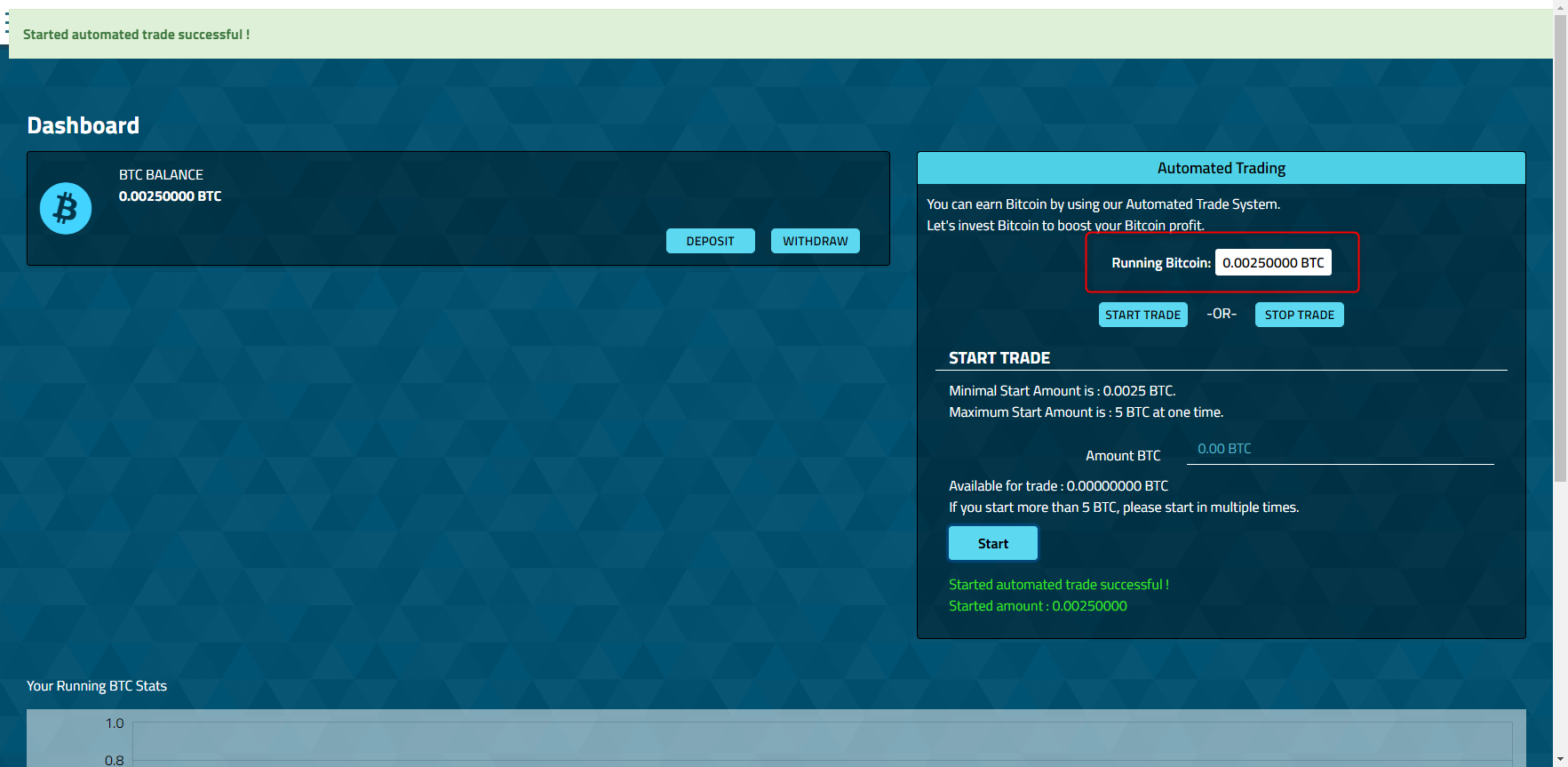 If START is successful, the amount of BTC under management will be displayed under "Running Bitcoin". .
Now that it is operational, the AI will automatically take over.
*The "BTC BALANCE" in the upper left corner of the screen is the "Running Bitcoin" and the "UnOperated BTC". The sum of the following.
*If "BTC BALANCE" is 1 and "Running Bitcoin" is 0.0025 The unutilized BTC is 0.9975.
*Withdrawals will be made from the unutilized BTC balance.
About stopping operations STOP TRADE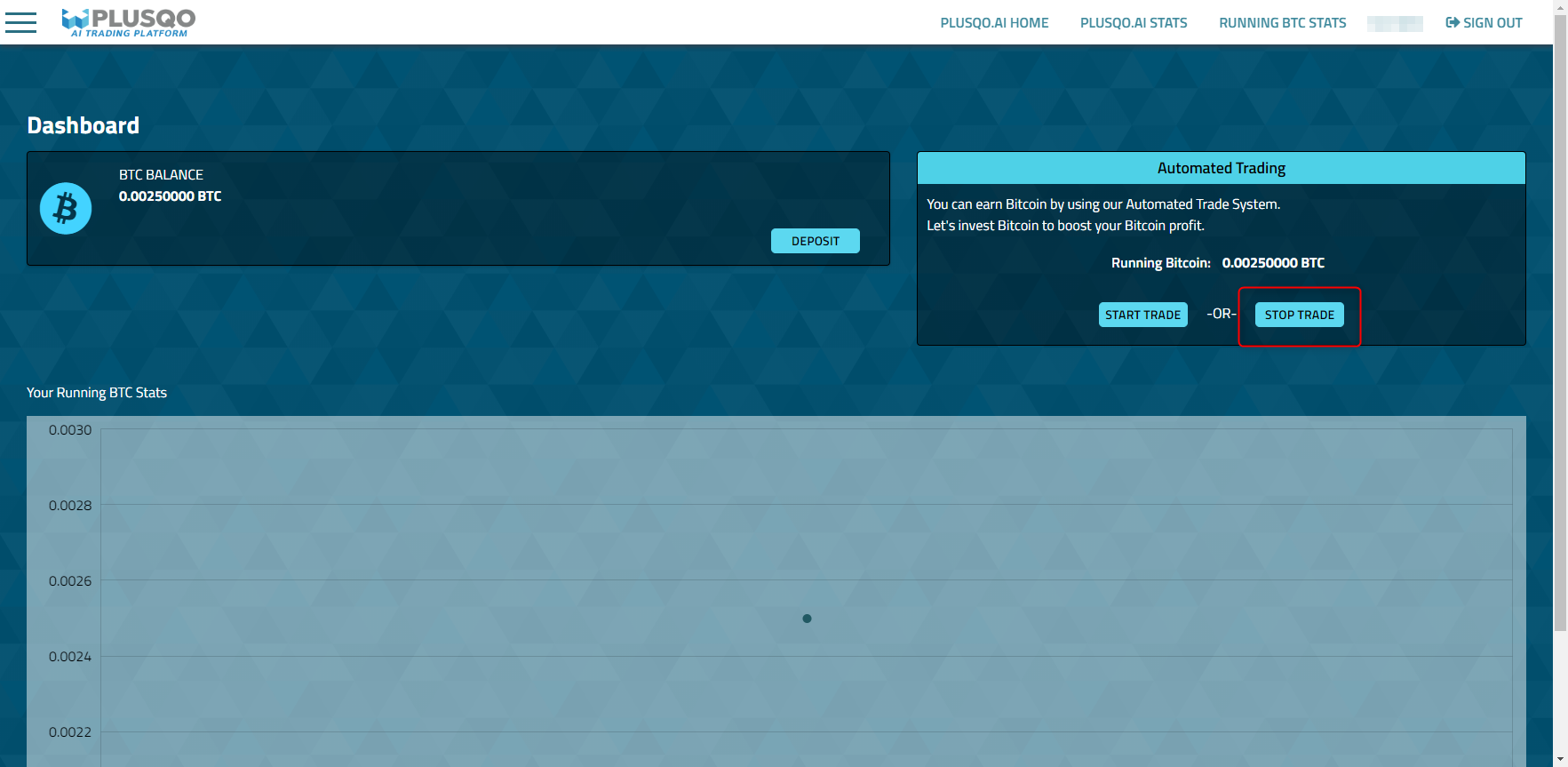 After logging into your account, click on "STOP TRADE".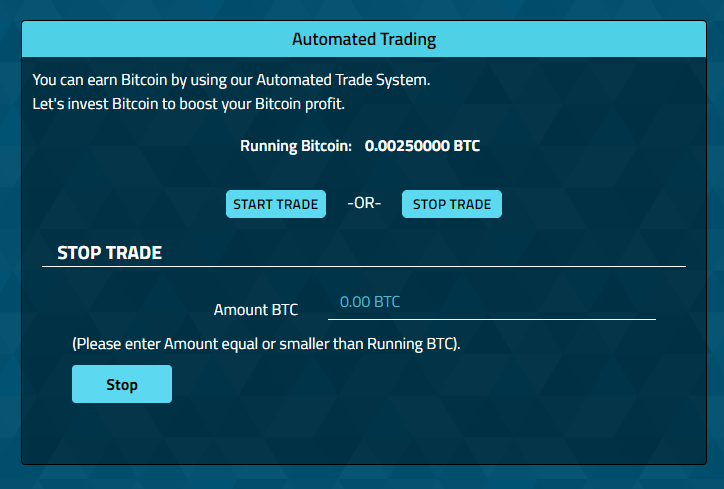 Enter the amount of BTC you plan to stop in Amount BTC and click "STOP".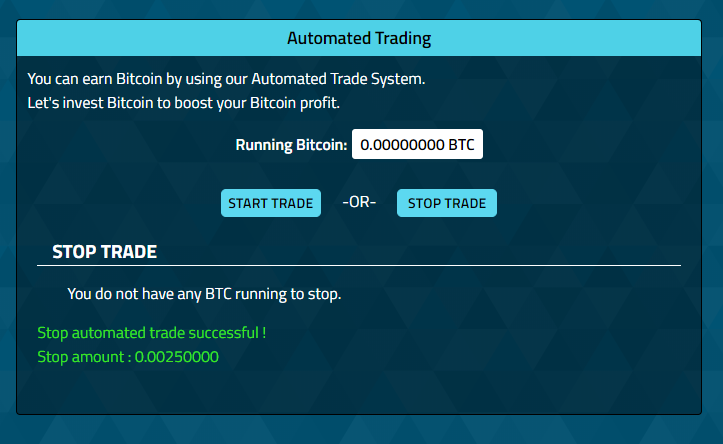 If STOP is successful, the "Running Bitcoin" indicator will change.