For more information on affiliates, go to the Show Report Details in the sidebar You can check it.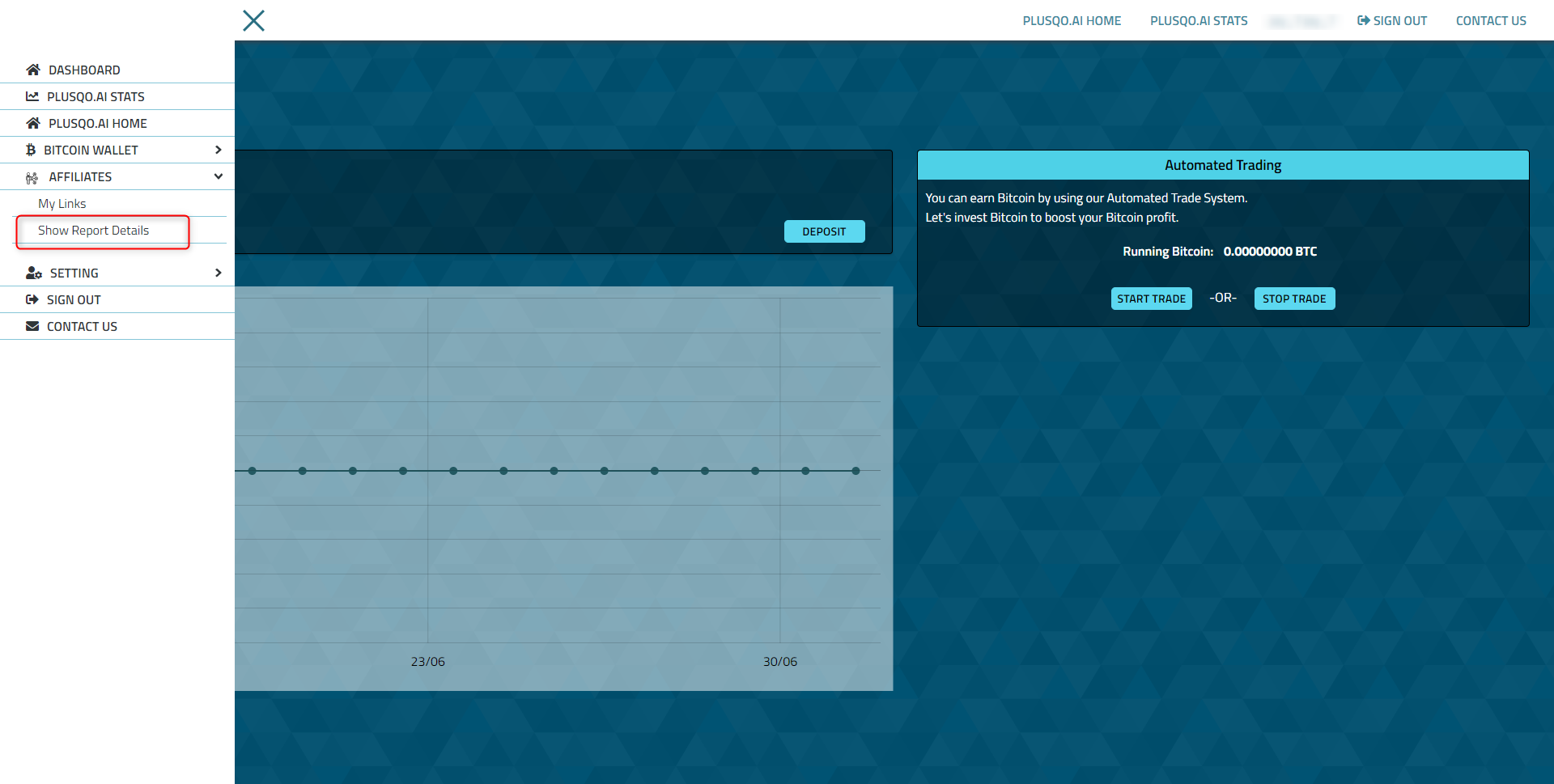 After logging into your account, click on "Show Report Details" on the left sidebar Please do.
*The sidebar can be accessed by clicking on the "三" button.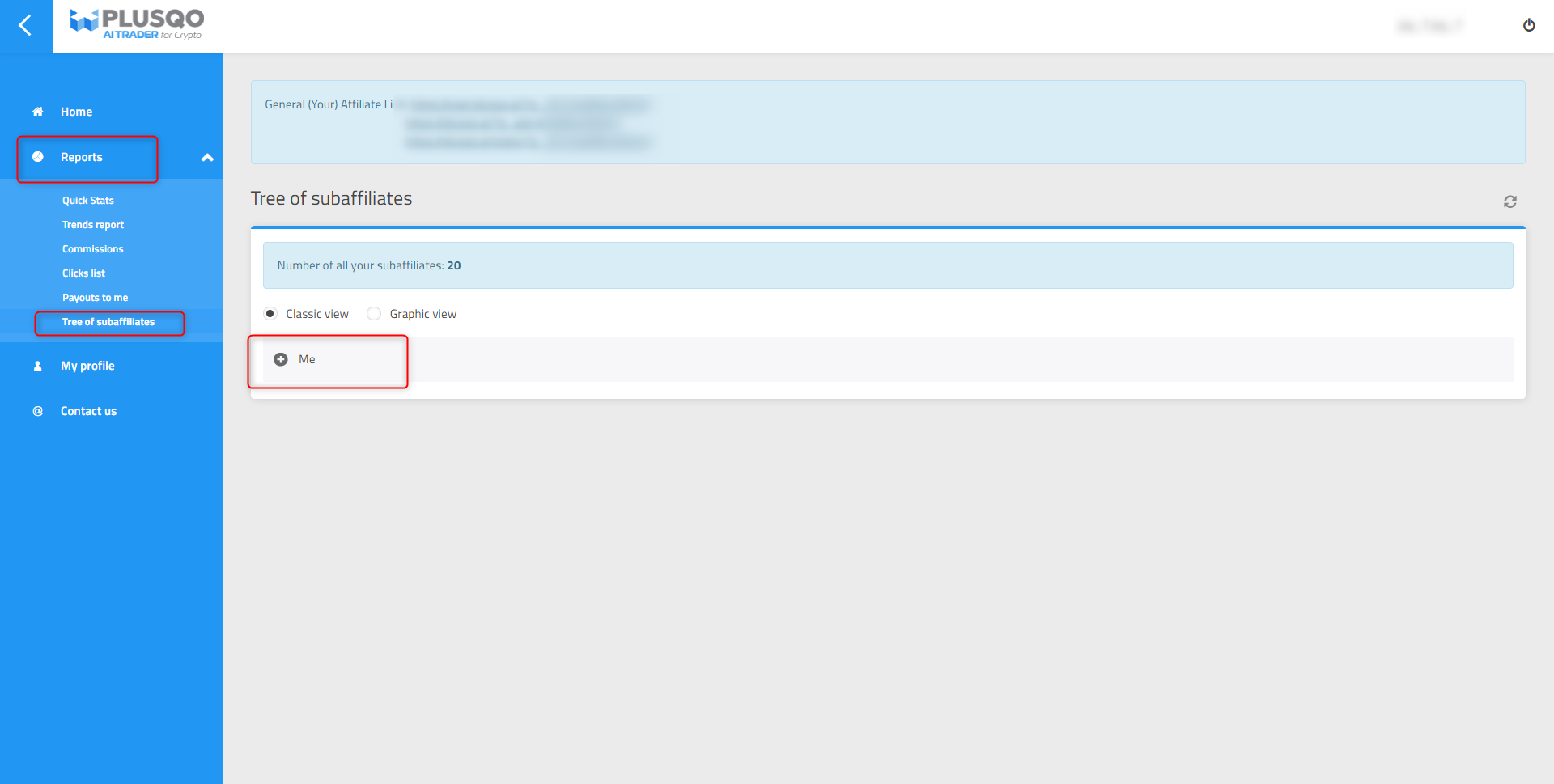 Once you are on the affiliate details page, click on the "Tree of" in the "Report" section. Click on "subaffiliates".
Click the "+" in the red box to see your tree.