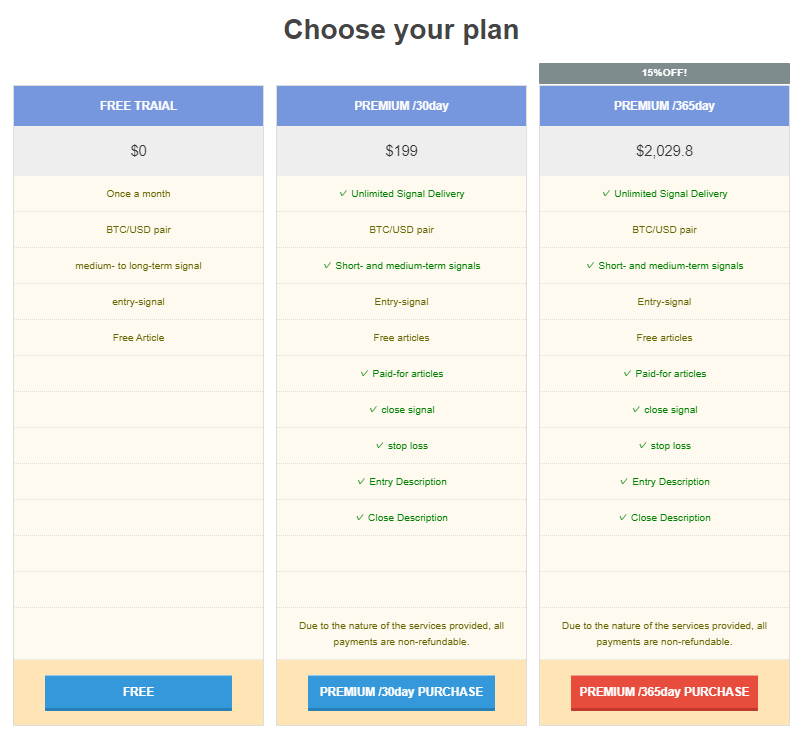 BITSIGNAL has a free FREE PLAN and a paid PREMIUM PLAN.
With the free plan, you can read free articles in addition to the monthly signal delivery.
There are two types of paid plans, $ 199 for 30 days and $ 2029.8 for 365 days.
In addition to various signal distribution, it is possible to read paid articles.