BITSignal can send notifications to LINE by linking with the LINE app.


■ How to cooperate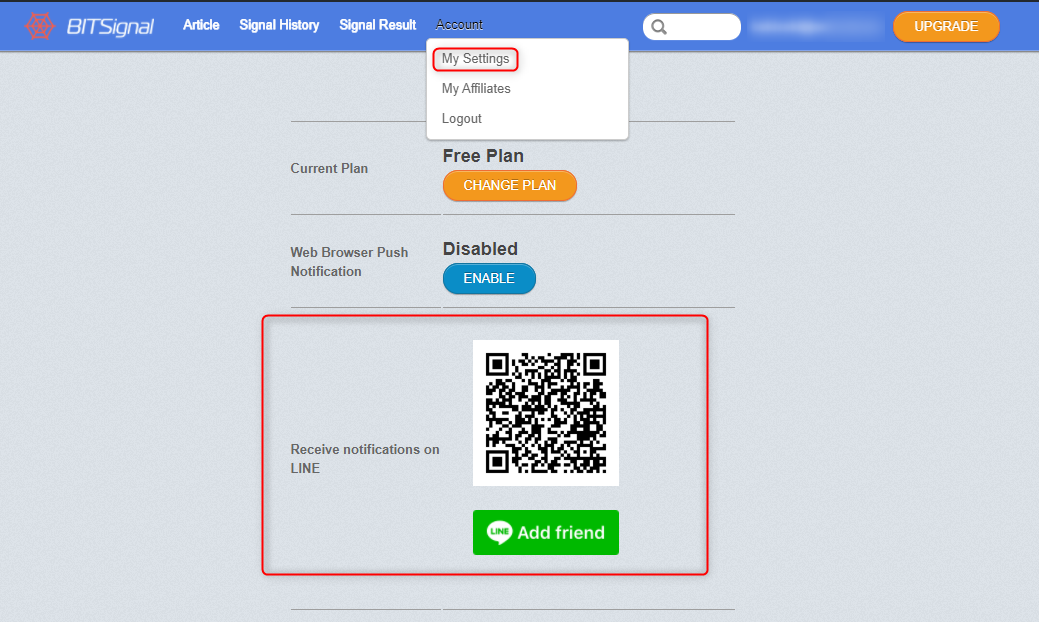 After logging in to BITSignal, click "My Setting" from "Account" in the menu.
"Receive notifications on LINE" has a QR code image and a link button for friend registration.
You can register as a friend by accessing the device with the LINE app installed.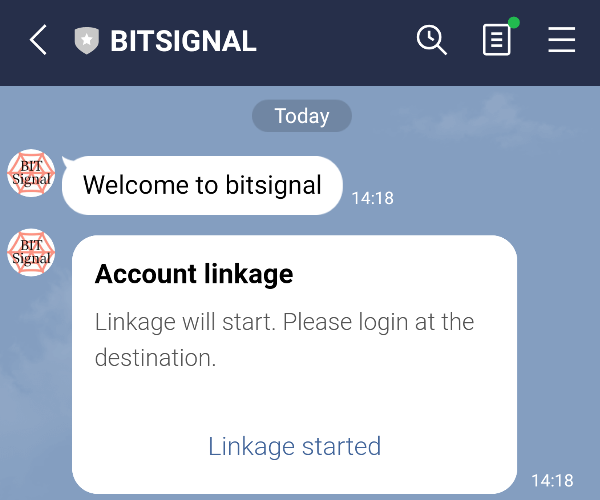 After registering as a friend, a link to start linking will be displayed in the talk.
Click on the "Linkage started" link.

If you get an error such as "Could not link" after clicking "Linkage started"
Enter "Link" in the talk.
A new link for linking accounts will be displayed, so click on it.
* Enter the L in "Link" in uppercase.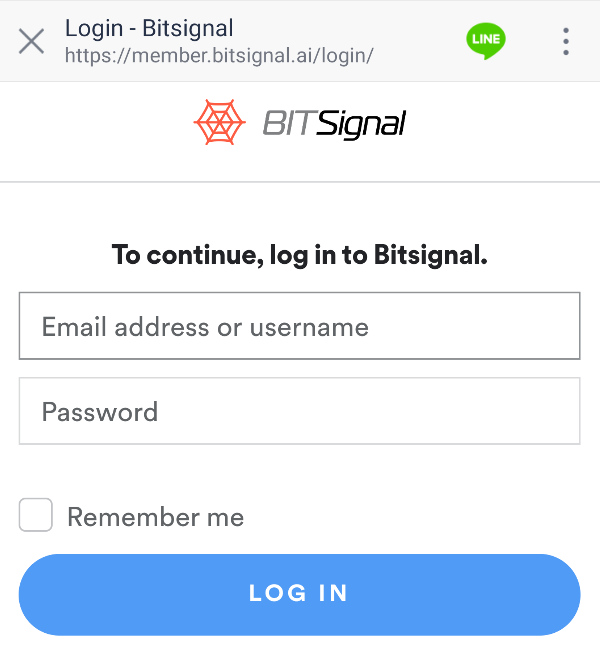 Please enter the email address and password you used when registering for BITSignal to log in.
By logging in, the link with LINE is completed.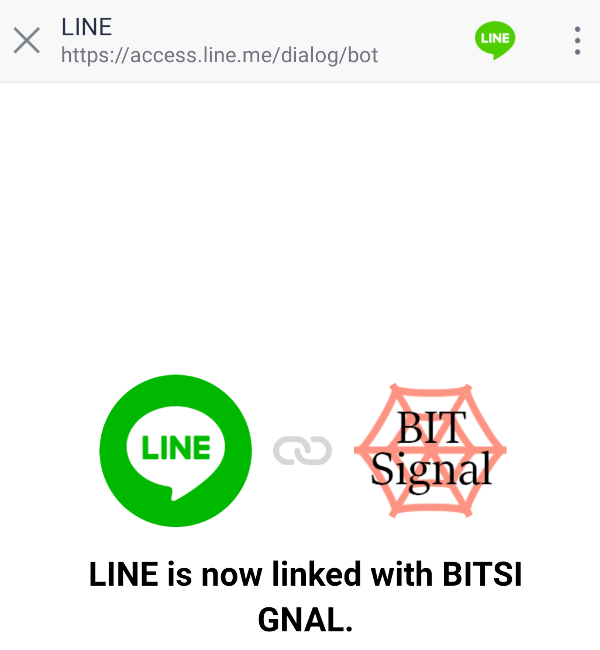 When the link between BITSignal and the LINE app is complete, the above screen will be displayed.
After confirming the display of the completion of cooperation, return to the LINE talk screen.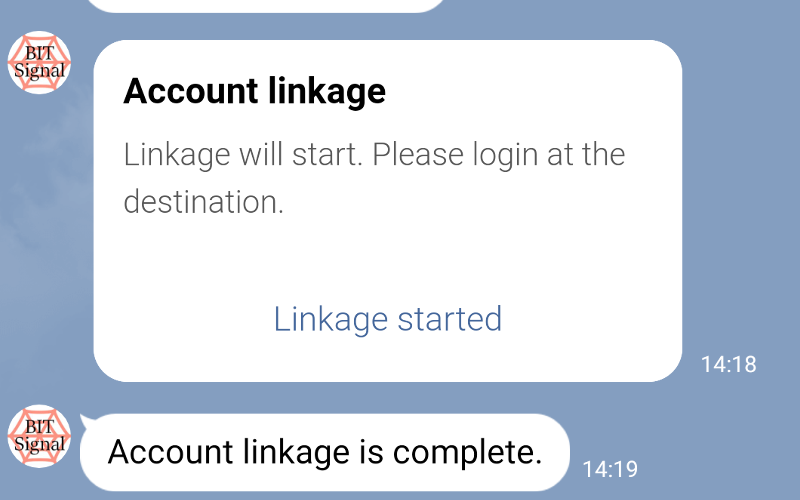 The talk of cooperation completion is displayed on the talk.
In this state, the LINE app will be notified when the article is updated or the signal is delivered in BITSignal.
* Notifications will be made according to the user's plan.
* Premium articles and premium signal notifications are only for premium users.

■ Cancellation of cooperation with the LINE app
If you want to cancel the link between the LINE app and BITSignal, enter "Link" in the talk field.
* "" Is not required.
* The first L must be uppercase.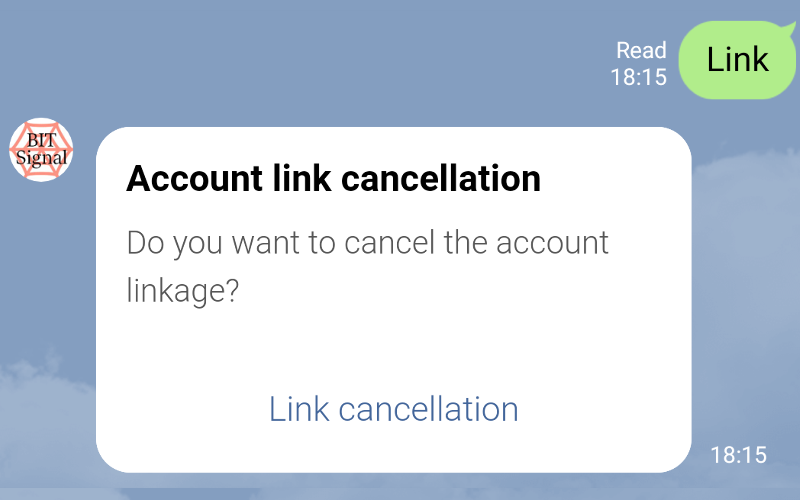 You can cancel the account linkage by tapping "Link cancellation".

■ When linking again
If you want to link again after canceling the account link, enter "Link".
The "Linkage started" link is displayed.
By entering your email address and password, the LINE app and BITSignal will be linked.
* If the logged-in screen is displayed, log out and then log in again.