Publishing new articles, delivering signals, etc. with a PC browser
You can receive it by push notification on your smartphone.
* You cannot receive push notifications on IOS devices.
Supported browsers:
Chrome, Firefox, Internet Explorer

How to receive push notifications

After logging in to BITSIGNAL, click "My Setting" in "ACCOUNT" in the menu.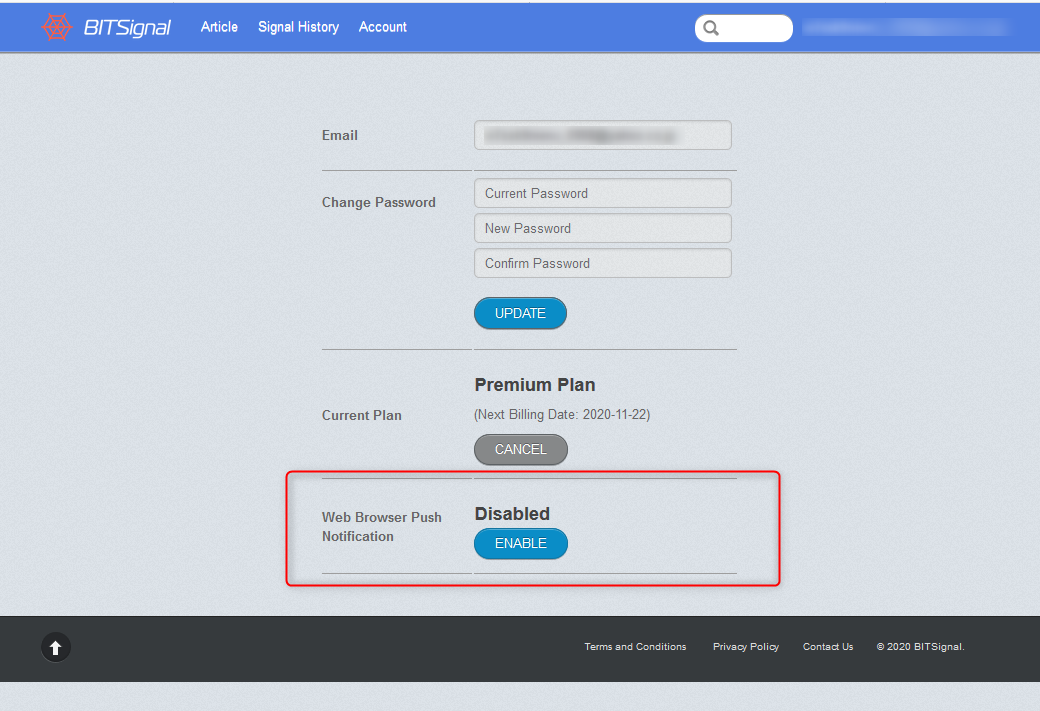 "Web Browser Push Notification" in "My Setting" is set to "Disabled" by default.
Click the blue ENABLE button to activate it.

If the red frame becomes "Enabled", the setting is enabled.
Browser notification permission
After completing the BITSIGNAL settings, you need to configure the browser settings.
Please note that the permission method differs depending on the browser you are using.


Chrome:
On the left side of the URL bar, the lock mark will give you a choice of whether to allow notifications.
If you allow the notification, you can receive the notification from BITSIGNAL.
Firefox:

Click the comment mark in the URL bar to display the selection "Allow notifications".
If you allow notifications, you will receive notifications if you have the allowed browser open.
The same applies to smartphones, after enabling notifications with BITSIGNAL, execute "Allow notifications" in each browser.